sCoolSpace
sCoolSpace is a virtual schoolyard created for the Steve Jobs Schools where children can meet each other and their coaches digitally. 3D technology and Augmented Reality offer a life-like experience. Not only can children meet each other here; they can also display their creative work.
Each school has its own, secured virtual schoolyard.
All students design their own avatar, made up from a photograph of their face and a number of special elements. A small circle below the avatar indicates whether or not they are physically present in the school building at that particular time.
In sCoolSpace, students can communicate through instant messaging or by contacting each other on Facetime or Skype. Children can be invited to the virtual schoolyard through the Message Center.
There is a 'Wall of Fame' that can be used as an exhibition space for digital creations.
Technology
sCoolSpace uses the latest in Augmented Reality and client server technology. The app, built with the Metaio augmented reality SDK, can run on most mobile devices. To provide the required scalability, the backend runs on a custom Node.js server in conjunction with a LAMP-Redis platform.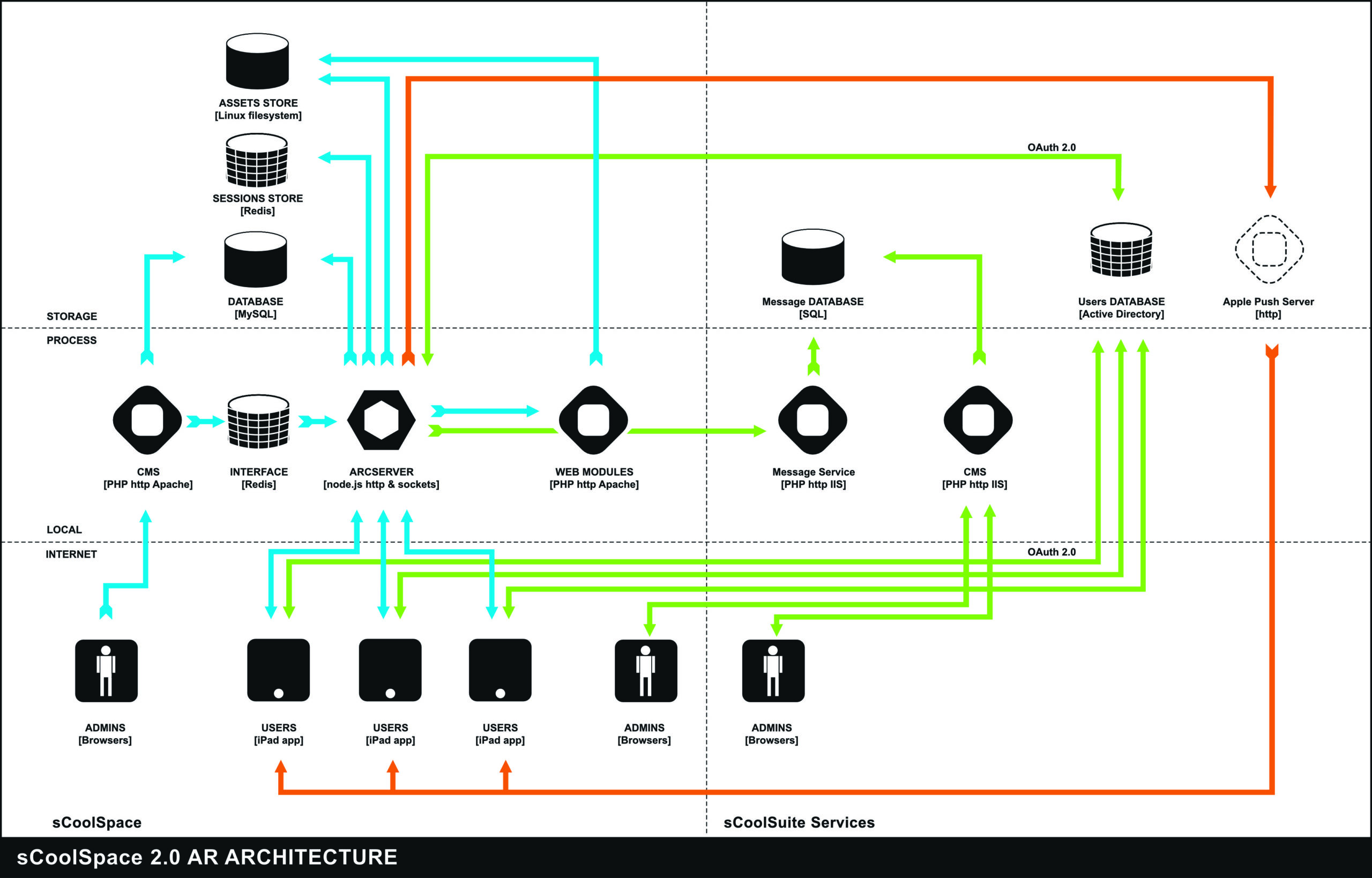 Credits
The virtual schoolyard is the result of a collaboration between entrepreneur Maurice de Hond of O4NT/sCoolSuite B.V. and the experience artists Sander Veenhof and Luciano Pinna.
Concept: Maurice de Hond, Sander Veenhof and Luciano Pinna
UI Design: Sander Veenhof
Architecture, Interaction Design and Coding: Luciano Pinna
Video: Sander Veenhof and O4NT/sCoolSuite B.V.