Wizart in Art Education
Kunstbedrijf Arnhem provides art education for high schools (VWO/VMBO) in the region of Arnhem. For one of their workshops they needed an AR solution to enable students to place pictures and 3D models in virtual space. Quickly, easily & working on many mobile devices. Wizart was such a solution.
Wizart consisted of an intuitive web-based CMS and a Junaio channel with which the AR could be experienced. With the CMS users could upload images, 3D models, audio and even video to be displaced somewhere in augmented space using a GPS location as anchor for the content. These could be further enhanced by adding all kinds of animations and realtime lighting.
Among the more advanced features of Wizart were built-in routes, dynamic lightning, stop motion animation, multi-user asset management, realtime sockets connection, multiple file uploads, powerful search functions. Furthermore, you could build and test individual pois or objects from anywhere with anybody.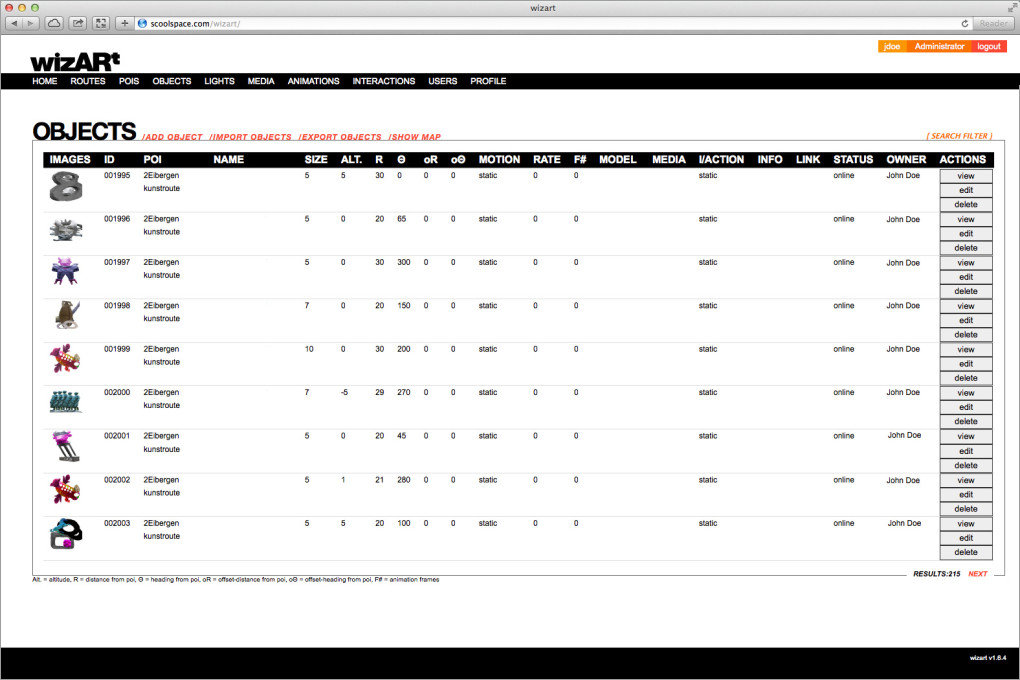 Technology
AR objects are placed in Wizart according to the bubble principle. A bubble is defined at a GPS location via the CMS. Once a viewer enters the bubble all objects that are attached to that bubble are displayed. The objects are unloaded when the viewer leaves the bubble again. This principle provided a robust way of experiencing AR and enabled almost endless content.
Wizart was running on a LAMP platform with a node.js server in parallel for realtime interactions. The application was written using the Metaio AREL scripting language, and ran within the AR browser Junaio on iOS and Android, mobile phones and tablets.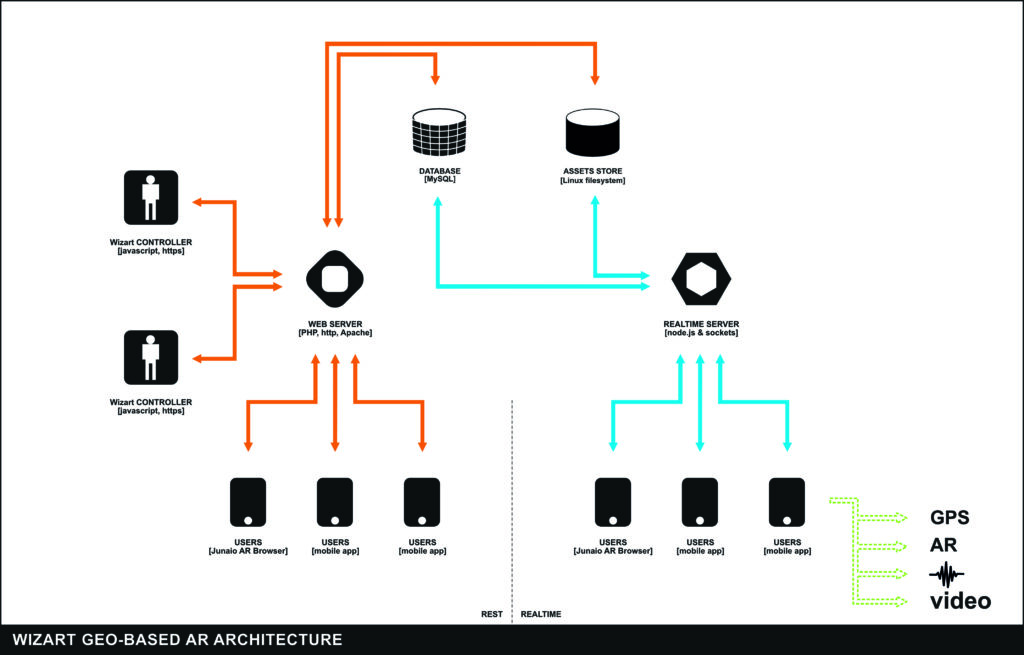 Credits
AR Workshop Concept: Kunstbedrijf Arnhem, Sander Veenhof, Luciano Pinna
Wizart Concept, Design and Coding: Luciano Pinna
Video: Luciano Pinna
Photography: Kunstbedrijf Arnhem